Small Batch Mixer Solutions
Finding the right mixer for small batch production is always a struggle. Usually in these kind of situations, oversized and far to heavy mixers that are just at hand are set up in the batch production process. This leads to limited space at the mounting position of the mixer within the batch making process, which results in poor visibility. This endangers control and quality of the process.
To deal with this situation VANEM can offer low cost custom made mixers that will give you the ideal opportunity to apply a fitting mixing element to your process.

Depending on the kind of process were equally mixing of components is acquired, electrically or pneumatically driven mixers can be supplied.
Low in investment costs, small in size and above all, fitted for your application; VANEM can supply a wide range of solutions!
Electrically Driven Mixer, 230V Power Supply, 50Hz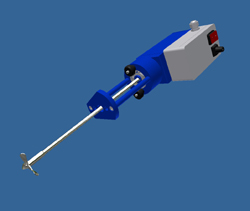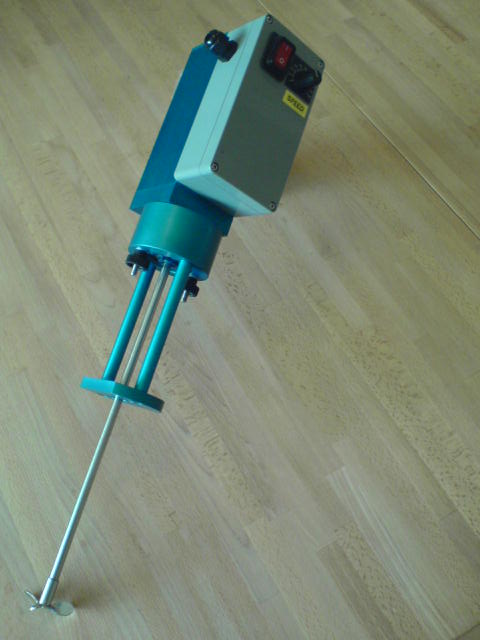 Small Size Pneumatically Driven Mixer